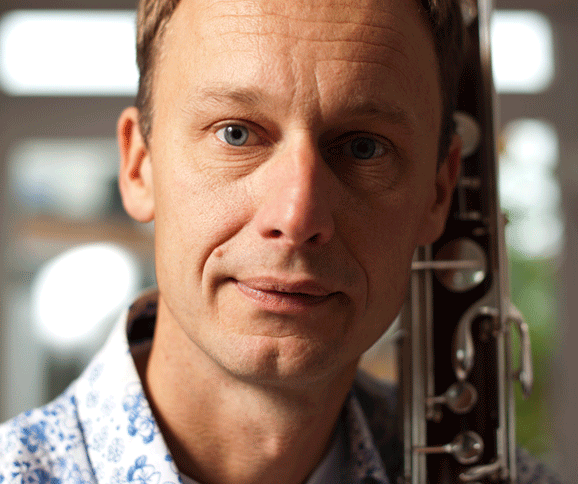 [toggle title_open="biography" title_closed="BEKIJK MIJN BIOGRAFIE" hide="no" include_excerpt_html="yes"]
JELTE ALTHUIS
1967: Born in Wezep. Mother Piets Althuis is a sculptor, and father Albert Althuis is a theologian. Jelte lives in Zaandijk, with his wife and three children. His hobbies are DIY, working on his old tugboat Bas, and his 1969 Volvo Amazon.
1979 – 1985: Studied at the Carolus Clusius College in Zwolle, followed by the preliminary year at the Utrechts Conservatorium.
1985 – 1990: Utrechts Conservatorium, studying clarinet with Herman Braune.
1990 – 1996: Conservatorium van Amsterdam:
– Studied clarinet (performance specialisation) with George Pieterson, graduating in 1993.
– Studied bass clarinet (performance specialisation) with Harry Sparnaay, graduating with distinction in 1996.
– Studied chamber music with George Pieterson from 1993-1995.
From 1991: Substitute performer with orchestras across the Netherlands.
From 1994: Performing member and arranger with the Calefax Reed Quintet, playing mainly the bass clarinet and basset horn. Over the years, Calefax has won a wide variety of both Dutch and international music prizes and competitions.
[/toggle]