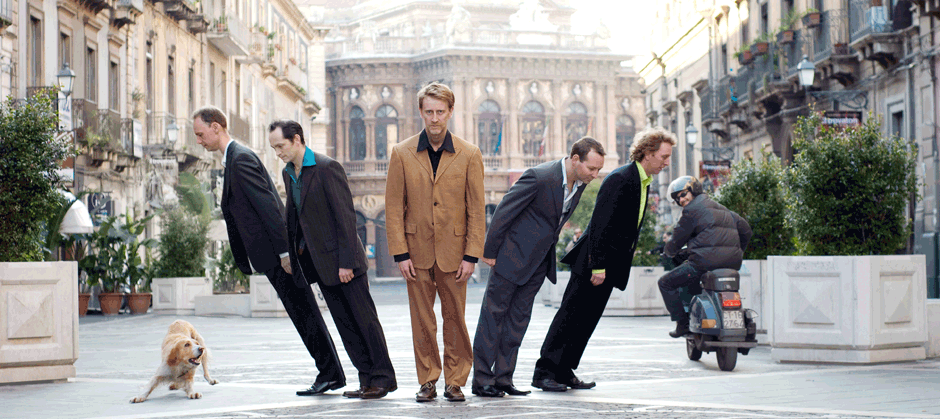 Calefax Reed Quintet
I have been a member of the Calefax Reed Quintet since 1994. As opposed to the traditional wind quintet, Calefax is comprised solely of instruments that are played with a reed: oboe, clarinet, saxophone, bass clarinet and bassoon. Aside from our basic setting, we make full use of additional guest instruments.
Over the years, Calefax has grown from an ensemble to a way of life. I enjoy the wide variety of musical styles that we play, from classical and jazz to pop. Since Calefax was founded in 1985, it has made its name through arranging; hundreds of arrangements have since been published under the name of Calefax Edition. We have also been active commissioners of new works, resulting in many pieces being written specially for the Calefax Reed Quintet.
Our drive
Through playing together with Calefax, our intense collaborative way of working and the feedback this offers has allowed me to develop enormously as a musician. We place our attention emphatically upon teamwork and communication. By not only working towards individual goals, but by enticing each other to new musical challenges, we continue to grow together as an ensemble.
What we play, how we play, where we play; there are always five different opinions, but we invest our time into making choices that everybody can stand behind. We share a mutual drive to ensure that everything is always presented at the highest level, not only the performances themselves, but also the arrangements, our choice of programming, and our presentation upon the stage.
The success of Calefax sees us perform over eighty concerts every year, across the globe. We have recorded around fifteen CDs, and our published arrangements are played by new reed quintets springing up all over the world.